Come Celebrate Christmas!
Are you looking for a place to celebrate Christmas? We can help with that. Come check out one of our Christmas Eve services taking place in Glendale where you are sure to find a warm and welcoming environment and can celebrate the greatest moment in history – Christmas.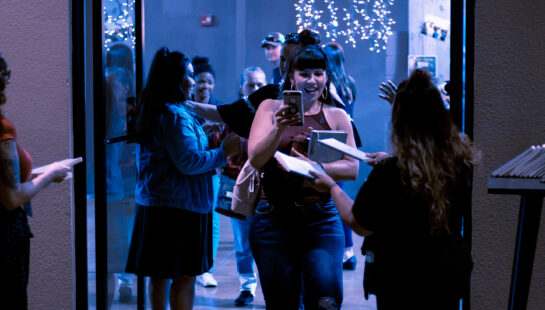 Find The Service For You
We have 2 services on Christmas Eve. We Hope to see you at one or more!
4:00pm
In Person & Online
6:00pm
In Person & Online
For The Kids
We have a service planned just for your kids! From Infants to Pre-K your kid's will have an amazing time celebrating Christmas!
FAQ
At Camelback, you'll see everything from suits to T-shirts and shorts. Wear what makes you feel comfortable—you're among family here!
What time do services start?
Services for our Christmas experience will be on December 24 at 4:00pm and 6:00pm. We recommend getting to campus 15 minutes early for parking and getting settled. If you will be checking in small children, plan to be a little early to get them checked in so you don't miss anything in service.
Our Christmas services finish promptly around 60-65 minutes. We end with an opportunity to speak to a team member for prayer up by the stage. You can also text your prayer requests to 602-900-9473.
What kind of message will I hear?
You'll hear an encouraging Bible-based message by our Lead Pastor, James Kordon. We strive to speak in a way that the believer and non-believer can engage and feel welcome. At our Christmas experience, we will visit the Christmas story and celebrate the coming of Jesus.
Is children's ministry available?
Yes, Nursery to Pre-K is available.  All other children will experience Christmas Services with their families. Camelback Kids is a place where your kids can have fun, grow, and discover just how much God loves them.